34 músicas que completam 10 anos em 2016 e (quase) ninguém se deu conta
Vai dizer que nenhuma dessas fazia parte da sua playlist do MP3?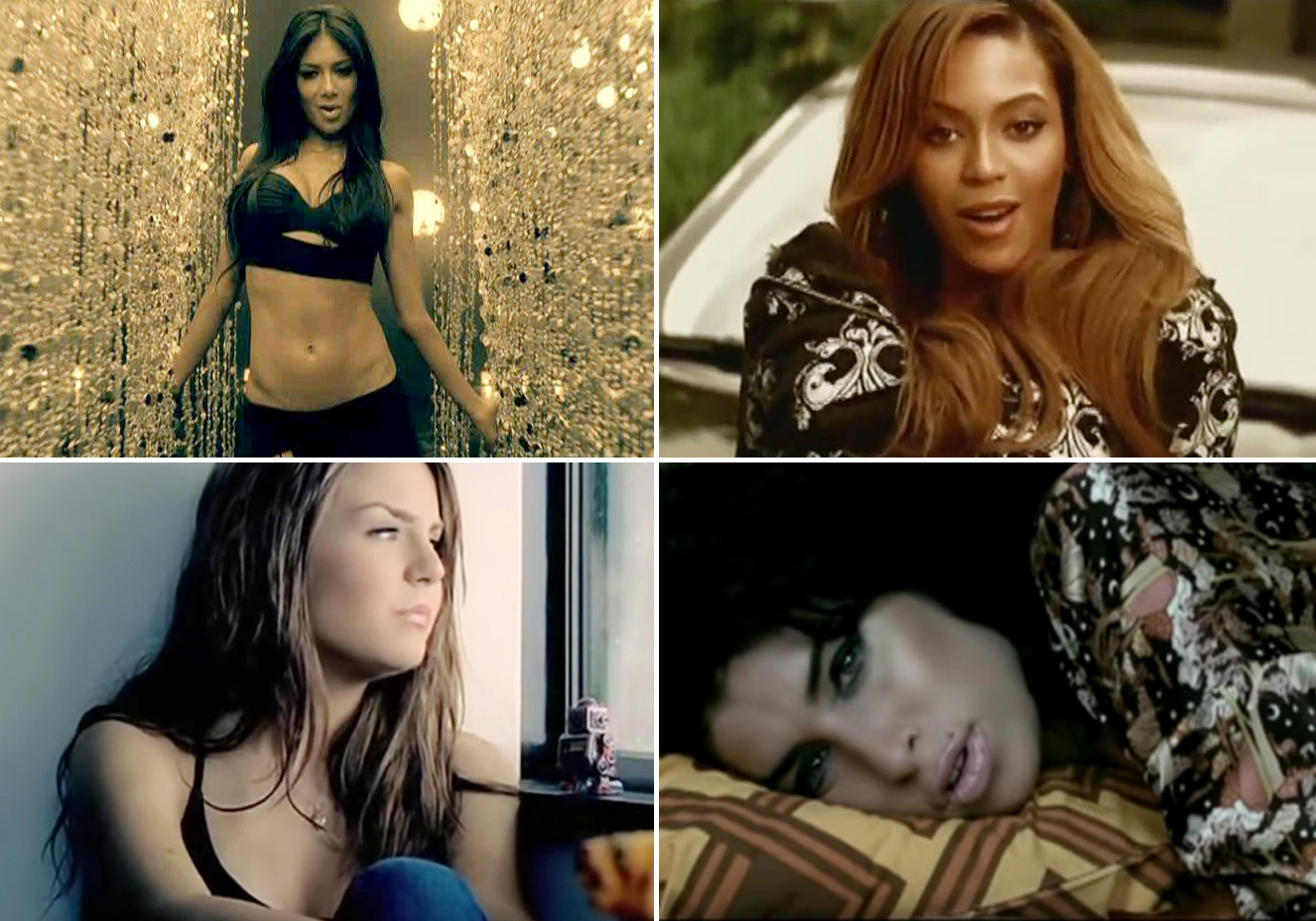 Depois de relembrar quais foram os filmes que estrearam nas telonas há uma década e eleger os clipes com coreografias incríveis que já tentamos copiar, que tal conferir quais eram os hits que a gente ouvia há dez anos?
1. Ain't No Other Man, Christina Aguilera
2. Back To Black, Amy Winehouse
3. Breaking Free, High School Musical
4. Buttons, The Pussycat Dolls ft. Snoop Dogg
5. Call Me When You're Sober, Evanescence
6. Chasing Cars, Snow Patrol
7. Check On It, Beyoncé ft. Bun B e Slim Thug
8. Dani California, Red Hot Chili Peppers
9. Fergalicious, Fergie ft. will.i.am
10. Hips Don't Lie, Shakira ft. Wyclef Jean
11. I Wanna Love You, Akon ft. Snoop Dogg
12. I Write Sins Not Tragedies, Panic! At The Disco
13. Irreplaceable, Beyoncé
14. Like a Boy, Ciara
15. Mas Que Nada, Sergio Mendes ft. Black Eyed Peas
16. Promiscuous, Nelly Furtado ft. Timbaland
17. Pump It, Black Eyed Peas
18. Put Your Records On, Corinne Bailey Rae
19. Razões e Emoções, NX Zero
20. Rehab, Amy Winehouse
21. Say Goodbye, Chris Brown
22. Se Ela Dança Eu Danço, MC Leozinho
23. SexyBack, Justin Timberlake ft. Timbaland
24. Smile, Lily Allen
25. So Sick, Ne-Yo
26.
SOS,
Rihanna
27. Sou Dela, Nando Reis
28. Starlight, Muse
29. Stupid Girls, Pink
30. Too Little Too Late, JoJo
31. Tremendo Vacilão, Perlla
32. Waiting On The World To Change, John Mayer
33. Welcome To The Black Parade, My Chemical Romance
34. When You Were Young, The Killers